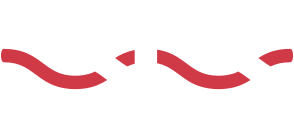 There is something about us, humans, that simply enthralls me. We are so diverse, so random and unpredictable. And yet, there run fine threads of commonality that tie our behaviour and actions together. These threads, when tuned the right way, can reshape the very essence of how we experience our physical and digital beings.
This is what I am passionate about - rummaging through the chaos, finding these threads and weaving them together to make sense of what people do, why they do it, and how we, as researchers, designers and creators, can create fulfilling experiences that truly mean something to them.
Dance. Art. Poetry.
When the sun goes down, I indulge in various forms of art amorphously, exploring the breadth and depth of my creative existence in its shapeless blob.
Years of practicing Bharatanatyam , an Indian classical dance form has taught me the importance of Abhinaya, the act of story-telling, that warrants an acute understanding of human psyche through empathy. This empathy reflects in my design process, allowing me to be truly inclusive in my approach.
I also project the complex intricacies of human emotions and ideas through my sketches. And when the paint dries out, I turn to ink. I prefer prose and poetry to longer forms of writing. I write for me, to satiate my creative hunger, though people have told me it helps them too.